VEE TECH – TRUSTED IT SOLUTIONS & MANAGED SERVICES PROVIDER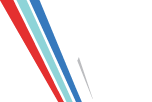 TECHNOLOGY DRIVEN
CUSTOMER FRIENDLY
IT SERVICES

Vee Tech is a Managed Services provider from Sydney, Australia. We pride ourselves on high level of trust and experience. By specialising in the Cloud and Infrastructure space, we actively enhance existing internal IT teams with our experienced staff.
FIRSTLY, DO YOU REALLY
NEED A MANAGED SERVICE
PROVIDER?
WHERE IS THE VALUE?

Managed Services Providers supply that extra value and experience often overlooked amongst internal IT departments. No one can afford to hire a specialist for the increased complexity of today's IT Infrastructure. That's where Managed Services come in!
You don't need to spend on expensive in-house experience in networks, storage, wintel, unix, security or cloud, you just need one vendor offering the right people with the right experience under one provider.
IT DEPARTMENTS
VARY IN SCOPE,
WHICH SERVICES
DO WE PROVIDE?

We offer both Consulting and Managed Services. Understanding what is needed is half the battle, therefore we help you reach your roadmap goals and stay on target.
That's all your IT infrastructure managed under one roof, by one team, for one price!
SECURITY IS
A HUGE CONCERN,
HOW DO WE
ADDRESS THE ISSUE?

Security is of the utmost importance to us, as it is to you. We use high level tools to keep your data secure.
We offer: Security – On-premise, Cloud, Identity Management, Network security, web and application hosting.
Network – Next Gen Firewalls, Internet and WAN management, implementation and administration.
Backup solutions – We work with today's premium products so you can recover in today's volatile landscape.
WHO ARE WE
PARTNERED WITH?

We are proudly partnered with :

Still have some questions? Don't hesitate to contact us on 1300 271 797 or by filling out our contact form below. Our staff are available 9am – 5pm AEST, Monday to Friday